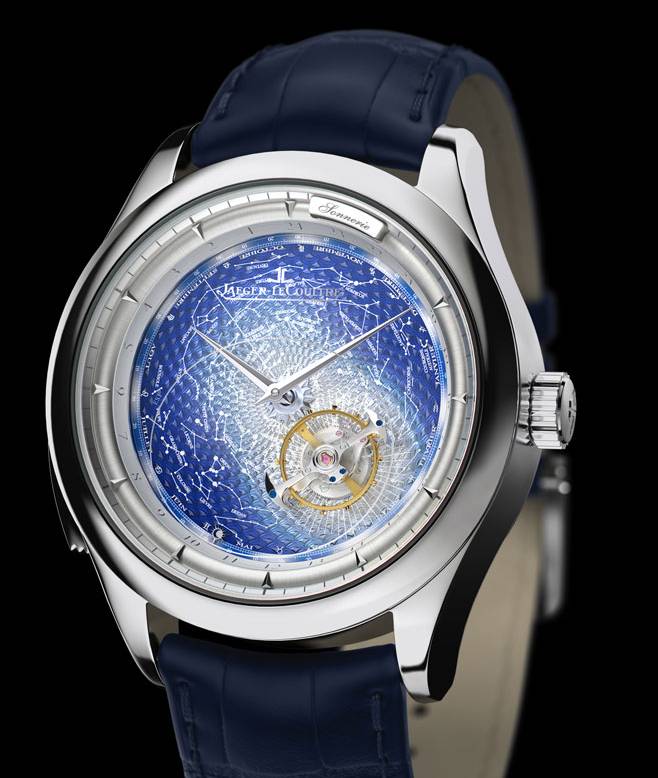 This celestial time instrument comprises an incredible 527 parts and is testament to formidable technical mastery. Its complexity is due to the combination of three major watch complications, a minute repeater, a flying tourbillon and a zodiac calendar with sidereal time.
It is the only astronomical watch to indicate celestial time through use of a flying tourbillon which moves round the dial once every 23 hours, 56 minutes and 4 seconds indicating true time or sidereal time. Astronomers use the sidereal unit to track the direction of stars. Most wristwatches typically display mean time.
This most distinguishing design feature revolves round a dial which is intricately decorated with star charts on the beautiful blue lustre of the laquered face.
The dial is intricately decorated with important celestial information and blue lustre

Source:Link