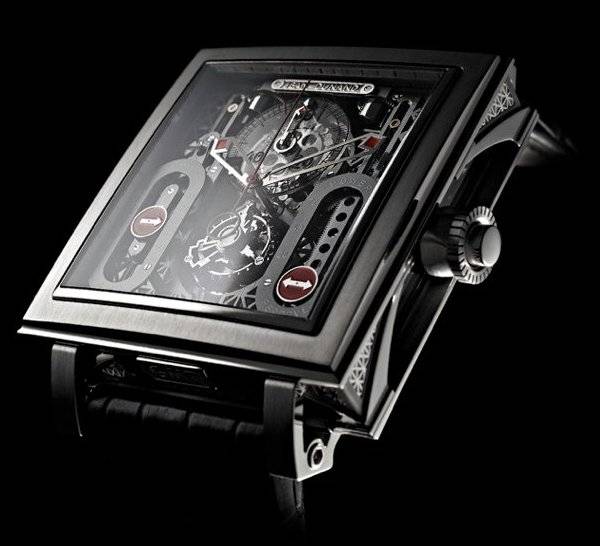 The industrial revolution meets 21st-century technology in this steampunk watch. The Eiffel Tower, Charlie Chaplin, trains and motorbikes are all referenced in the complicated Palace from Jean Dunand.
Two tracks hold dials indicating the power reserve and a second timezone. A delicate sapphire crystal disc indicates the time.
All movement, including a flying tourbillion, is visible through the face and through two sapphire windows on the sides.
Price:$410,000
Source:Jean Dunand