Jacob Jensen the man behind the design studio is best known for his work with Bang and Olufsen. It's been a while since the Jacob Jensen design studio launched a whole new watch line, but the Jacob Jensen Curve series has now been launched and presents clean lines and elegant design, Jacob Jensen watch designs follow the credo of form follows function. The Jacob Jensen Curve received "honourable mention" at the prestigious reddot design awards 2014.
The Curve is a tad larger than what fans of the popular designer brand are accustomed to with a 38 mm wide case. Time is shown via a typical hour hand but a rotating disc with a simple line is used to indicate the minutes.
The dial is completely clean: no name or indexing disturbs the simple design. The hands turn around under a slightly curved crystal and a Japanese Miyota movement powers the piece encased in a steel case. The case is not attached in the classical way to the strap but slides over it.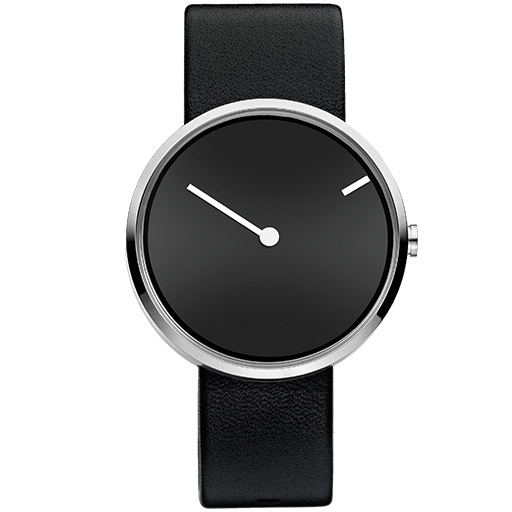 It is available in a variety of colour combinations including: red and green markers, black and gray with white hands, white with black hands, burgundy with blue hands and white with gold hands.
It retails for approximately $190.
Related links: Jacob Jensen watches