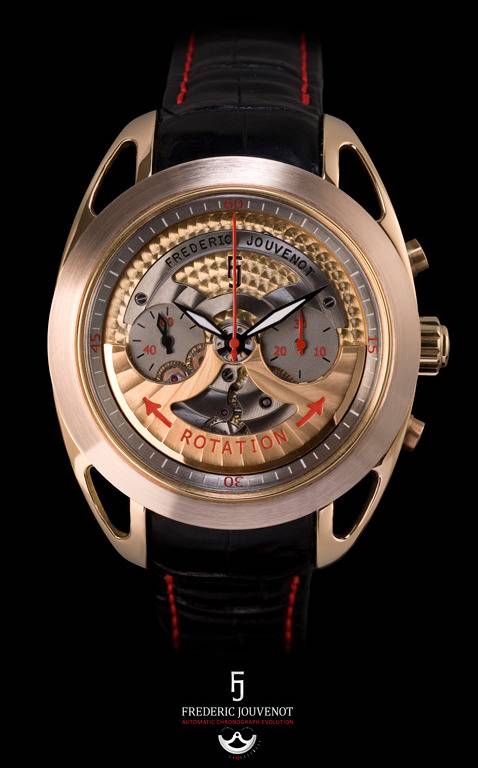 In a reversal of the conventional the latest Frederic Jouvenot watch the Automatic Chronograph Evolution [A.C.E] features the rotor on the front of the watch.
In order to give the chronograph counters an unobstructive view the rotor has cutaways.
According Frederic Jouvenot the A.C.E is "the first integrated chronograph in history with a winding mechanism that is completely visible from the face side."
The dial features perlage polishing and is available in different colours.
The 44mm case is 18k rose gold and the watch is limited to 88 pieces.
Source:Link