Dutch Steampunk watchmaker Rodin van Lies-hout founded Das Kabinett Watches  in 2008 after becoming aware of Steampunk culture. Since then he has been designing and building wearable timepieces and taking his inspiration from "Jules Verne, fairy-tales Victorian times, but also the decades of 1900 to 1950".
He builds his watches without the use of modern heavy machinery but with classic antique watchmaker tools, such as small files, small anvils,  hammers and very fine sandpaper. Using these tools he is able to give his timepieces a rough worn, and antique look. He uses natural materials such as brass, wood and leather to compliment this feel. The heart of each timepiece is driven by  high quality Swiss and Japanese movements for a secure and long-lasting life.
Not all of his watches are inspired by Steampunk, he is also a Tim Burton fan and created a piece inspired by him (pictured below).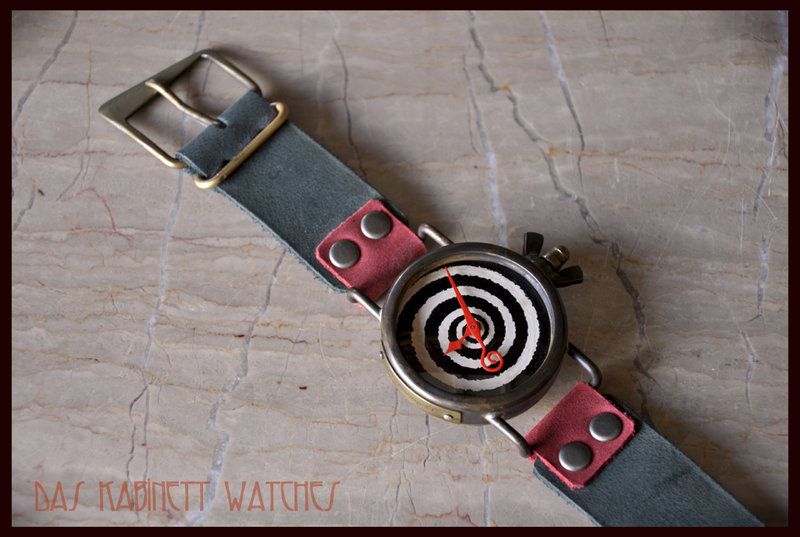 Along with steampunk watches he also makes steampunk clocks such as a Nixie clock which, features time, date and temperature and can be set in both Celsius or Fahrenheit. The piece has been made using a mahogany box treated with a oil/wax stain, and with corners adorned with Jugendstil ornaments. The typewriter style keys are fully functional  and are used for adjusting the clock settings.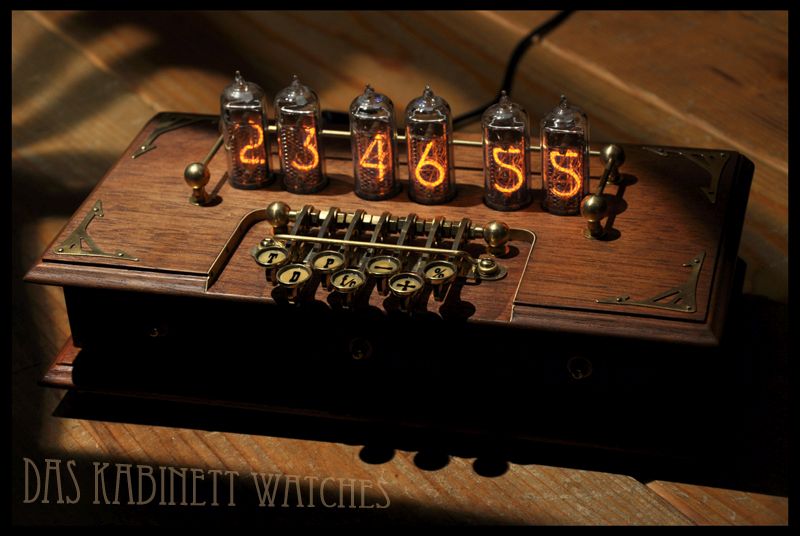 Below is a selection of some more Das Kabinett watches.
For further information about Das Kabinett watches visit the gallery on Devianart.