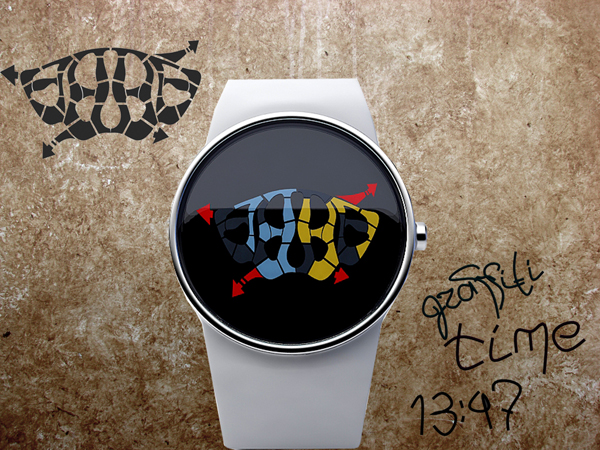 The growing street art craze is the inspiration for the latest watch from designer Andy Kurovets.
A little tricky to read at first glance it will perhaps become easier after getting used to the unique display (see image below) that mimics the style and colourful world of graffiti.
The digits of the display are rendered using colourful segments in a similar style to street art.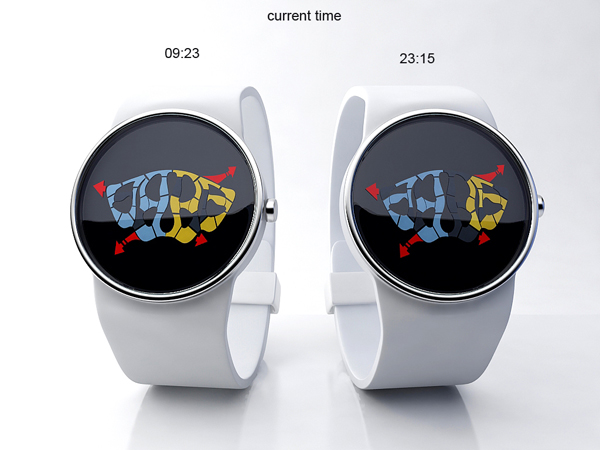 The plain design of the case and strap contrasts and offsets the colourful dial well, although you do wonder what it would be like if the strap and case could  have had a design inspired by street art too.
Another striking and unusual piece from a designer who focuses on watches, for more of his watch designs check out his site.
Via Yanko