[box type="shadow"]
Bell & Ross

Swiss watchmakers Bell and Ross famous for their square watches reminiscent of cockpit instruments have a clock widget using the Telecharger model design.
The watch widget is made in Flash and can be used on a website, blog or on your desktop. In plain Black and White, Blue, Red and Yellow, there's also three carbon fiber versions including the Tourbillon.
They also
have some other cool stuff including screensavers, wallpaper and I- phone app.
Update: B&R no longing have the widget on their site but here is another link for the  widget
Here is the Bell and Ross link for wallpaper etc.

[box type="shadow"]
Doxa
The dive watch manufacturer Doxa has a large selection of clock widgets based on their different dive models.
The scale of the clock depends on the model you select and some are more cpu intensive than others.
They run on Windows 98/2000/XP platforms only.
Source:Link

[/box]
[box type="shadow"]
Roger Dubuis
A beautiful watch widget by famed master watchmaker Roger Dubuis, featuring a bold, chunky but classical design.
Its a larger size clock widget both in resolution and download size (3.1mb).
As well as telling the time it has a working Tourbillon.
It can be enabled to start on windows startup and also updates automatically
Source:Link
[/box]
[box type="shadow"]
Tag Heuer 3D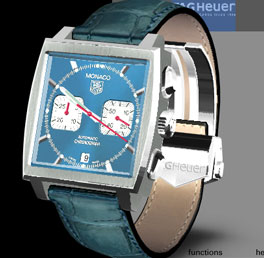 Available in four different models: Aquaracer, Aquagraph, Link and Monaco.
This clock widget is in 3D and can be fully rotated and you can zoom in and out as well as specify which functions to start.
These 3d "Desktop watches" use Microsoft Active Desktop and Viewpoint technologies.
Source:Link

[/box]
[box type="shadow"]
Blancpain 50 Fathoms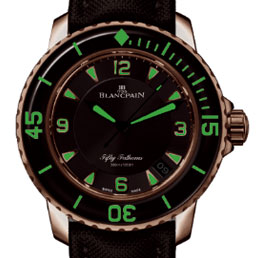 Put a classic dive watch on your desktop with this widget featuring Blancpains famous "Fifty Fathoms" dive watch.
Originally released in 1953 the "Fifty Fathoms" was the result of a collaboration between Blancpain and an elite unit of "Combat Divers"
The widget can be switched between three different models.
Source:Link
[/box]
[box type="shadow"]
Carlo Ferrara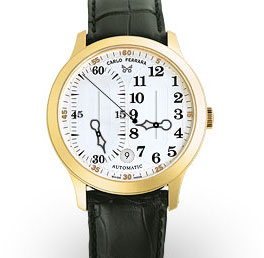 Carlo Ferrara has a flash widget designed to sit on the desktop featuring their Regolatore watch design which has a unique dual time display with hands on sliders. Carlo Ferrara refers to the display s magic of dancing time".
The clock widget has options such as "always below other windows", "always above.." etc. It runs on Win 2k and XP.
Source:Link (go to the 'Download' section)

[/box]
[box type="shadow"]
Nomos Yahoo widget
This is a nicely done unofficial tribute to Nomos watches, and based on the Tangente model.
It comes with plenty of features including customizable colors for the watch hands, the face and the markings and even watch hand shadow strength.
SourceLink
[/box]
[box type="shadow"]
Omega
Omega's clock widget is actually a Windows Gadget, which means it installs into Windows sidebar. The site is a bit short on technical details about how to install this.
For Windows Vista, Windows 7
Based on the Omega Constellation model.
Source:Link
[/box]
[box type="shadow"]
Mondaine
Mondaine, makers of the Official Swiss Railways Watch offer a very basic desktop clock using their classic minimal design.
Using flash it doesn't feature any options and is designed to simply tell you the time in clear simple fashion.
Source:Link
[/box]