Marc Tran is a French Designer from ISD Valenciennes. He is currently working on his masters degree in product and services design/management.
For his Ringen watch he drew inspiration from Automobiles and the face of the watch is reminiscent of a cars headlamp. The colour balance between the blue and silver is a nice subtle nuance.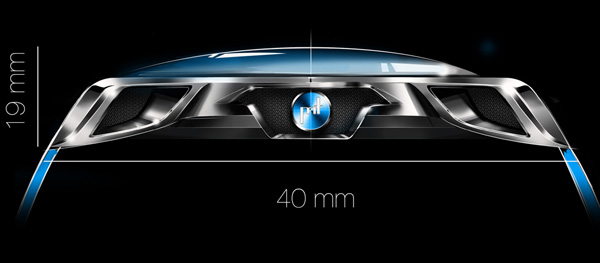 The central anodized disc indicates the hours and the minutes are ingeniously shown by using a blue ceramic ball that moves along the ceramic slats in the face magnetically, each slat being the equivalent of two minutes. Seconds are indicated by a further small ball that rotates around the edge of the face.
You can reach Marc via Coroflot and Yanko.