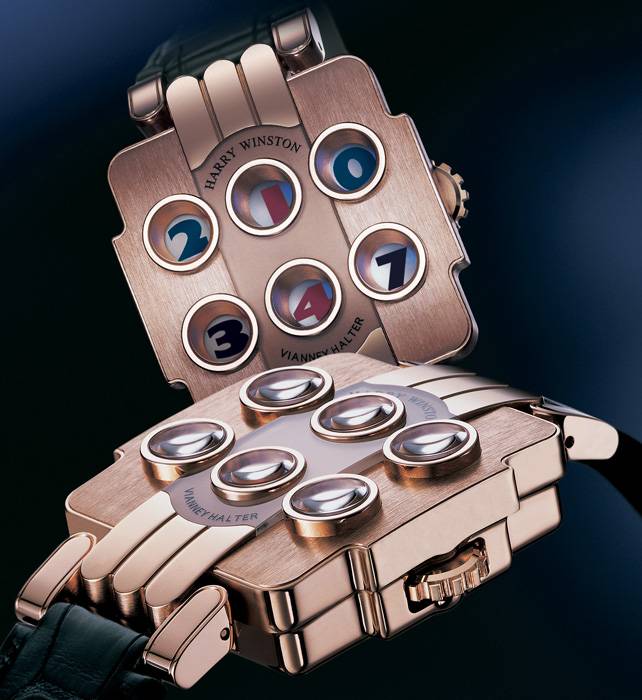 First released in prototype form in 2003 and designed by Vianney Halter for Harry Winston, the Opus III initially had various problems.
The most serious was how to generate enough power to turn the six discs used for the digital display. By minimizing the energy required to turn the discs this problem was solved and it was finally released in 2010.
According to HW: "The display relies on the instant jumping of all six indicators: a one-of-a-kind technical feat."
Reading horizontally, the 1st and 3rd upper portholes of the digital display show the hours, while the lower 1st and 3rd show the minutes. Reading vertically the two central portholes show the date. Therefore the time is 08:53 and the date the 31st.
Price:$80,000
Source: Harry Winston