Altimeters in mechanical watches are not out of the ordinary – Breitling Navtimer for example, however watches with Barometer complications are fewer in number, lately only the Da Vindice Vindex springs to mind.
The Breva Génie 01 is being touted as the worlds first mechanical watch to combine both these functions, and while combining the two is quite unusual its not the first time its happened, another example being the Favre-Leuba Bivouac made in the 60's. But when you add in the power reserve then it could well be a world first.
Weather and altitude watches usually fall in the domain of outdoor type watches for hiking  such as those by Suunto, but at $158,000 a pop and also coming in White and Pink Gold Im not sure that the Breva Genie 01 image fits that niche, more likely that of cocktail parties I imagine;  the world of social climbing rather than rock climbing.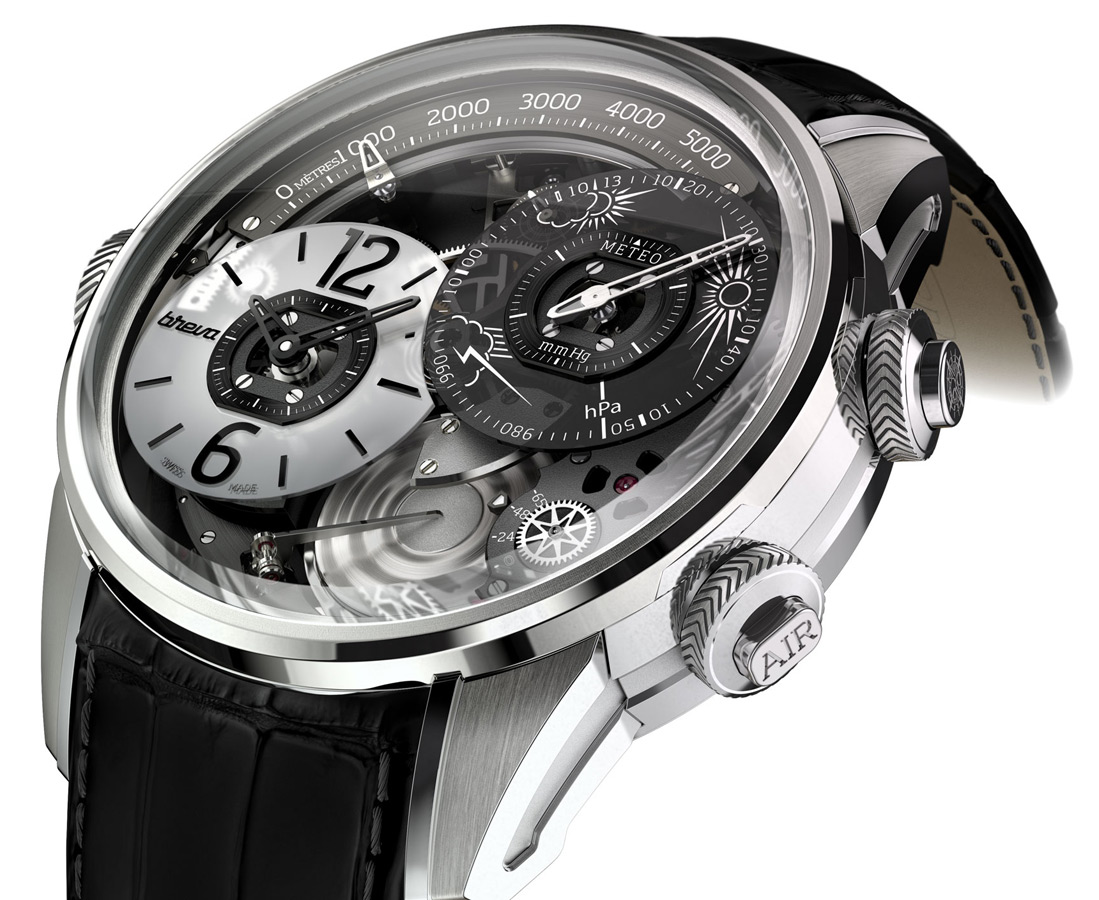 What first strikes you about the Breva Genie 01 is the multifaceted dial appearance with seemingly numerous layers to it, this is due the use of  Sapphire crystal discs and multiple dials. Hours and minutes are displayed on a smoked sapphire disc on the left while the weather is indicated by another similar disc on the upper right.
Engraved around the edge of the watch case on the back is a scale that correlates between the altitude and air pressure.   The movement can also be observed through the glass display back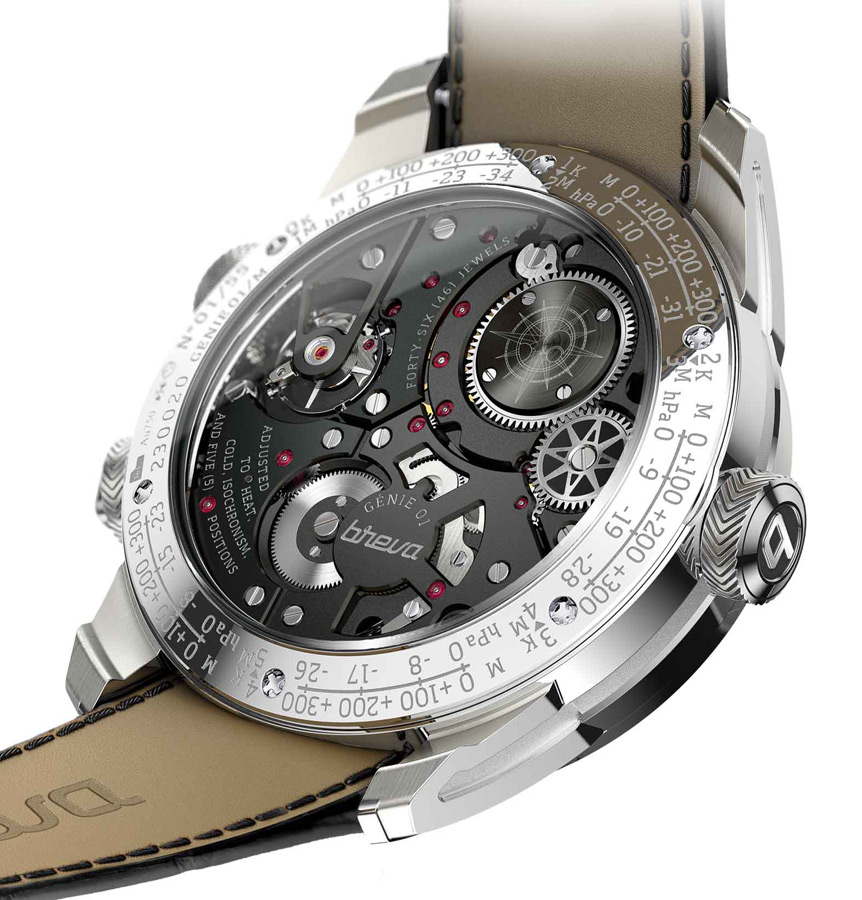 The Breva Génie 01 is a limited edition of 55 pieces in white gold and 55 pieces in 4N pink gold.
It will be shown at this years Baselworld. In the meantime here is a video of the watch.