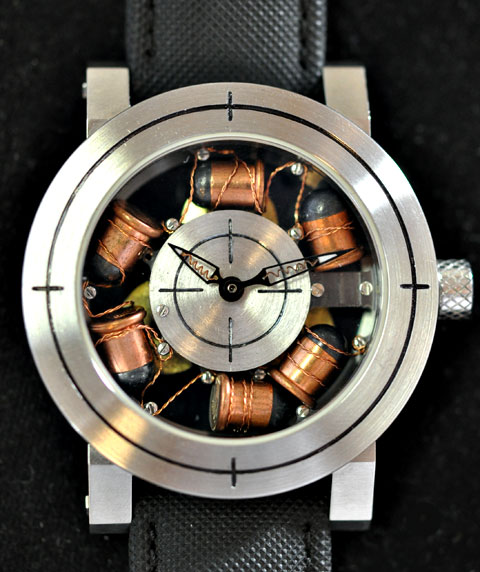 Watch brand Artya known for their artistically designed electrically themed watches have released this one containing live ammunition, called "Son of a Gun" it should appeal to those watch collectors with a gun fetish or enjoy having long conversations with airline security.
The dial mimics the appearance of a gun barrel and features six real 6mm Flobert bullets which have been casually arranged around the dial and attached with copper wire. The dial combined with the bezel forms the look of a target.
The glass back of the watch shows the rotor which features three .38 Special cartridge casings and further reinforces the firearm theme. The back of the 47mm case has been inscribed 1/1 Unique, Swiss Made.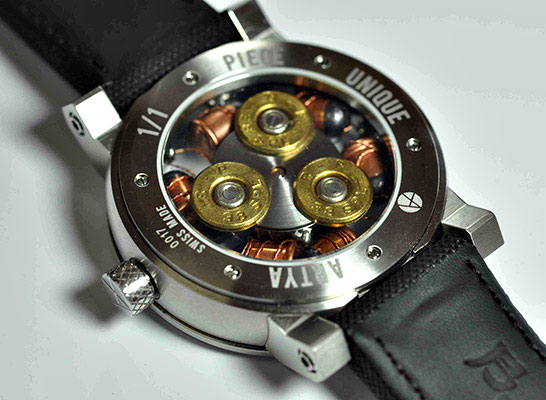 Check out one of their watches being struck by lightning: